May 4, 1928 - September 10, 1961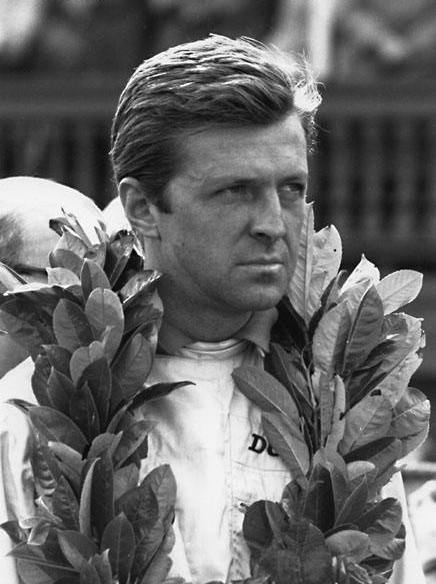 (Photo;http://f1.wikia.com/)
Born in Cologne, Germany.
He participated in 29 Formula One World Championship Grand Prix races, debuting on September 2, 1956. He won two races, secured one pole position, achieved six podiums, and scored a total of 56 championship points.
He sustained a concussion when he spun off track at the Nürburgring during trial runs for a sports car race held in May 1957. His Ferrari was destroyed. It was the only one of its marque to be entered in the Gran Turismo car class of more than 1600 cc. Von Trips was forced out of a Royal Automobile Club Grand Prix at Silverstone, in July 1958, when his Ferrari came into the pits on the 60th lap with no oil. The following August he was fifth at Porto in the 1958 Portuguese Grand Prix. Won by Stirling Moss in a Vanwall, von Trips completed 49 laps and was one lap behind at the finish. Moss was more than five minutes ahead of Mike Hawthorn, who finished second in a Ferrari.
In July 1960 von Trips was victorious in a Formula Two event in a Ferrari, with a newly introduced engine in the rear. The race was in Stuttgart and was called the Solitude Formula Two Grand Prix. It was a 20-lap event with the winner averaging 102.21 m.p.h. over 142 miles.
He won the Targa Florio, 10-lap 448 mile race, in May 1961. Von Trips achieved an average speed of 64.26 mph in his Ferrari with Olivier Gendebien of Belgium as his co-driver.
(Photo;snaplap.net)
Von Trips and Phil Hill traded the lead at Spa, Belgium during the 1961 Belgian Grand Prix, in June 1961. Hill led most of the way in front of a crowd of 100,000 people. Ferraris captured the first four places at the race conclusion with von Trips finishing second. The Formula One World Championship driver competition at this juncture in 1961 was led by Hill with 19 points followed by von Trips with 18.
The 1961 Italian Grand Prix on September 10th, could have been the culmination of von Trips's career, as a third place would have been sufficient to secure the Formula One World Drivers' Championship that year. At the Italian Grand Prix at Monza, his Ferrari collided with Jim Clark's Lotus. His car became airborne and crashed into a side barrier, fatally throwing von Trips from the car, and killing fifteen spectators. At the time of his death von Trips was leading the Formula One World Championship.
In 1961 von Trips had established a go-kart race track in Kerpen, Germany. The track was later leased by Rolf Schumacher, whose sons, Michael and Ralf, made their first laps there. Coincidentally, Michael's win in the 1992 Belgian Grand Prix was the first full-length Grand Prix won by a German since von Trips's last win at Aintree in 1961.
(Photo;Wikipedia)
A statue of Wolfgang Graf Berghe von Trips in Kerpen, Germany.