May 24, 1987
Tony Bettenhausen lost a wheel in the third turn. Moments later, Roberto Guerrero hit the tire with his nose cone, and the tire was launched into the air.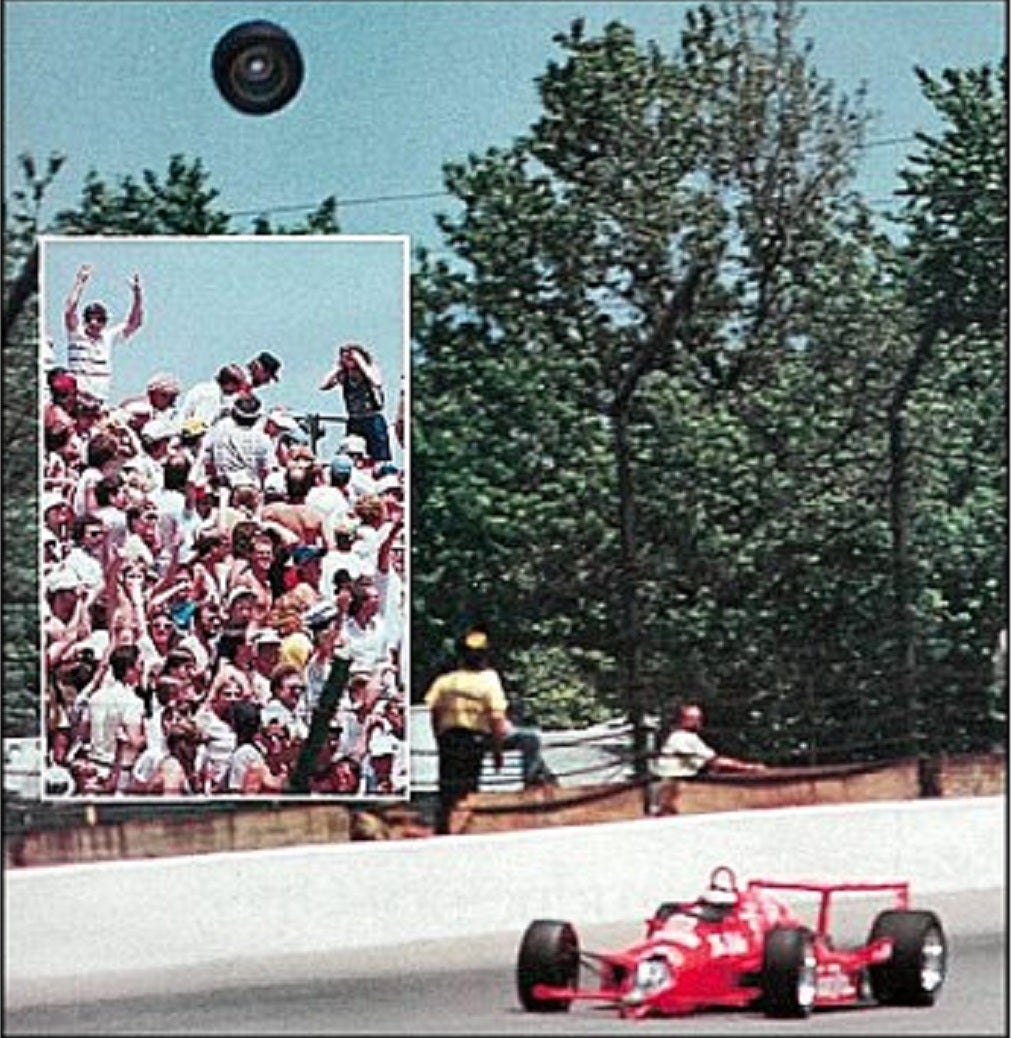 (Photo; alextallitsch.kinja.com)
The tire went over the catch fence, and into the top row of the "K" grandstand, striking Lyle Kurtenbach, 41, of Rothschild, Wisconsin. Kurtenbach was killed instantly. Kurtenbach's death was the first spectator fatality at the track since 1960.