July 12, 1949
Joseph Riddick "Rick" Hendrick III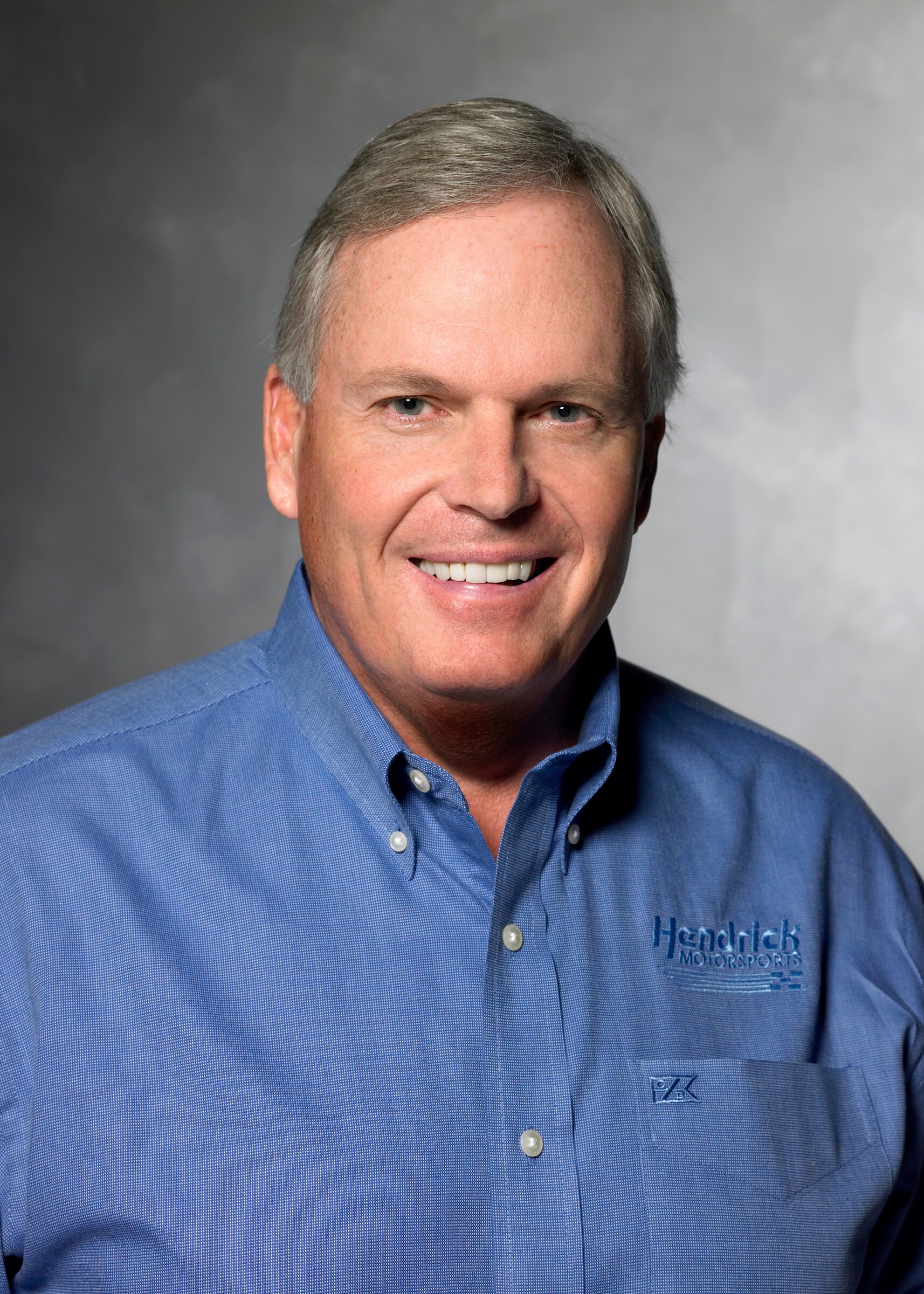 (Photo;hendrickauto.com)
Born in Warrenton, North Carolina, USA.
He is the current owner of the American NASCAR team, Hendrick Motorsports and founder of the Hendrick Automotive Group which now has 98 franchises and 10,000 employees across 13 states. He is the father of Ricky Hendrick, a former NASCAR driver.
Hendrick, at the age of 14, began drag racing in a self built 1931 Chevrolet. He is also a retired stock car driver himself, driving in only four NASCAR races throughout the course of his NASCAR career. He currently has 4 full-time drivers in the NASCAR Sprint Cup Series, Jimmie Johnson, Chase Elliott, Dale Earnhardt, Jr. and Kasey Kahne.
In the late 1970s, Hendrick founded a drag boat racing team that won three consecutive championships, as well as setting a world record of 222.2 mph with Nitro Fever. In the late 1980s, Hendrick owned the Goodwrench IMSA GTP Corvette driven by Sarel Van der Merwe and Doc Bundy. The car was actually built by Lola but resembled later Corvette models and was powered by GM's twin-turbo V-6 engine. The team experienced mixed successes, setting track records and winning many pole positions but few races. The project was abandoned after only a few seasons.
Hendrick achieved his stock car racing notoriety as owner, winning 16 Drivers' championships (12 Sprint Cup Series, 1 Xfinity Series, and three Camping World Truck Series), 296 race wins (245 Sprint Cup Series, 26 Xfinity Series, and 26 Truck Series), and 245 pole positions (189 Sprint Cup Series, 35 Xfinity Series, and 21 Truck Series). He is the widely considered to be the most successful team owner in NASCAR history, which led to his induction into the NASCAR Hall of Fame in 2017.
(Photo;charlotteobserver.com)