May 29, 1955
Ken Schrader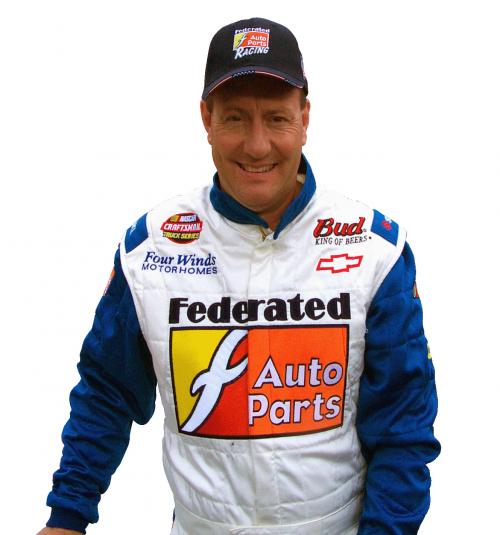 (Photo; twitter.com)
Born in Fenton, Missouri, USA.
He currently races on local dirt and asphalt tracks around the country while driving part-time in the ARCA Racing Series, as well as at Eldora Speedway in the Camping World Truck Series. He raced in the NASCAR Sprint Cup Series from 1981-2013, with a total of 4 wins, 184 top ten finishes and 23 pole positions including 1988, 1989, 1990 Daytona 500 poles. His wins include the 1989 and 1990 Busch Clash. He is a first cousin once removed of fellow NASCAR driver Carl Edwards.
He races in many racing divisions, and has been successful in any division he has stepped into. He owns a dirt late model and dirt open wheel modified car. Both of these cars, along with his Camping World Truck Series and ARCA series cars, are sponsored by Federated Auto Parts. He owns I-55 Raceway in Pevely, Missouri, and is co-owner of Macon Speedway, near Macon, Illinois, along with Kenny Wallace, Tony Stewart, and local Promoter Bob Sargent.
During the 1990s and the early part of the 2000s, Schrader was running as many as 100 races among many types of racing, including NASCAR's national and regional touring series, ARCA, short track, and dirt track.
Achievements and Awards include; The 1982 USAC Silver Crown Series Championship, 1983 USAC Sprint Car Series Championship, 1980 USAC Stock Car Rookie of the Year, 1985 NASCAR Winston Cup Series Rookie of the Year and the 2009 National Dirt Late Model Hall of Fame Sportsman Award.